An evening of 2 1-Act Plays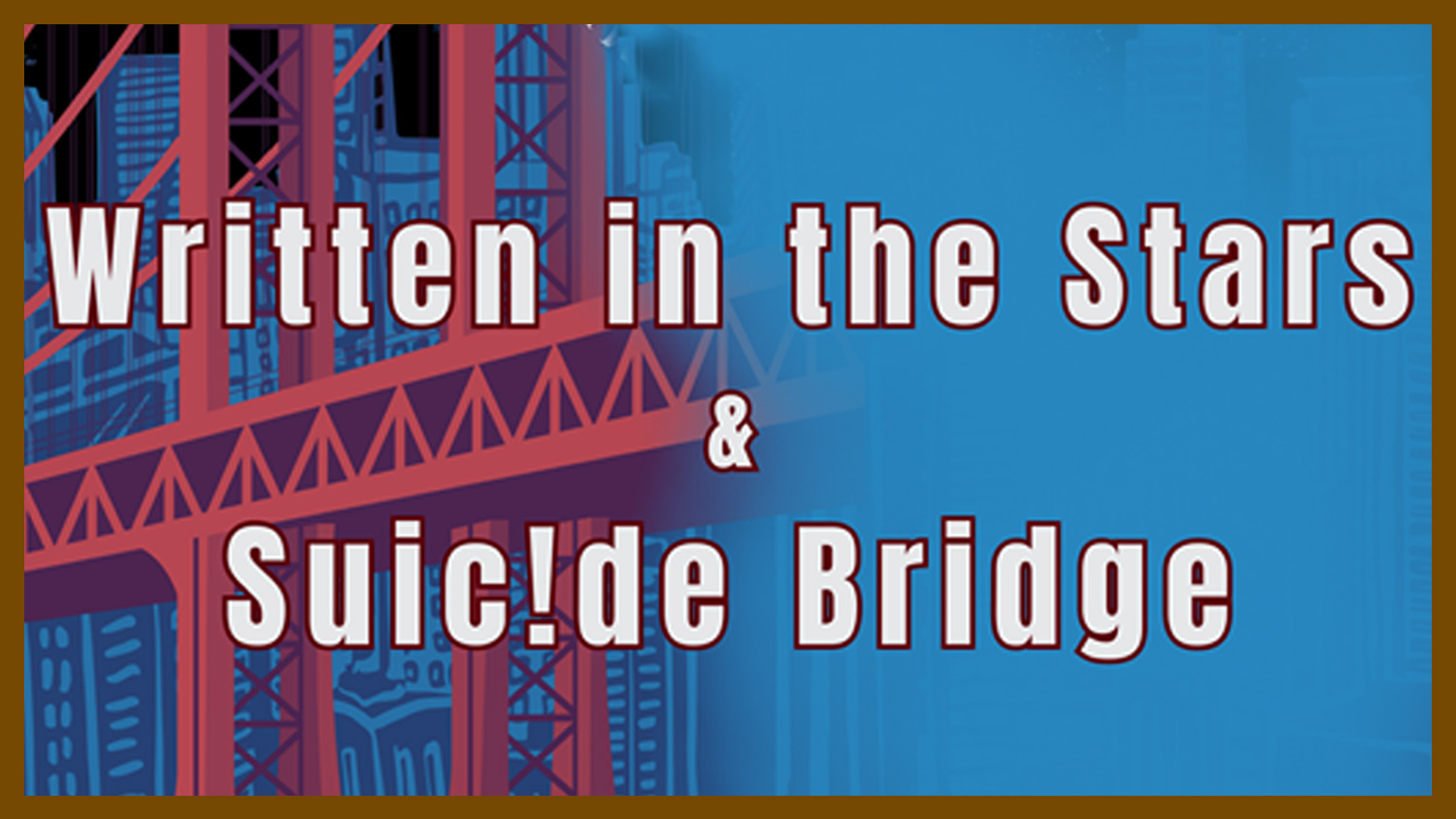 This is the 47th Season at American Theatre of Actors in the heart of midtown Manhattan.
Always at the cusp of indie theatre, we now bring an evening of 1-Act plays by acclaimed writers: "Written in the Stars" by James Jennings and "Suic!de Bridge" by Charles Kipps.
James Jennings is the recipient of several Jean Dalrymple Awards, the John Dos Pasos Award and the T.O.R. award, among other accolades. His play 'My Father's House' starred Henderson Forsythe Off-Broadway. Jenings directed Celeste Holm on Broadway in 'Salute to Clinton.'
Charles Kipps Charles Kipps has won an Emmy, Peabody, Humanitas Prize, and Mystery Writers Edgar Award. Among his credits are Exiled: A Law & Order Movie which launched the Law & Order franchise, and the 25th Anniversary Columbo special among many others. Kipps is the author of The Conor Bard Mysteries and the Harvey Chatham Novels. Kipps received numerous gold records while writing and producing songs for artists such as Aretha Franklin, Gladys Knight and others.
"Written in the Stars" is about two American women of an age, who become engaged in a mission regarding women's rights in Iran. 
"Suic!de Bridge" tells the story of 'Joanna' – when her boyfriend leaves her pregnant and heart broken she wants to end it all. She finds out she's not the only one on the bridge tonight.
Actors: Ginger Kipps and Marie Laine (Written in the Stars); Thomas Crouch, Alan Hasnas, Yvonne Hernandez and Isabel Van Natta (Suic!de Bridge). Directors: James Jennings & Ginger Kipps.