Baudelaire's Passion
September 21, 2023

-

September 30, 2023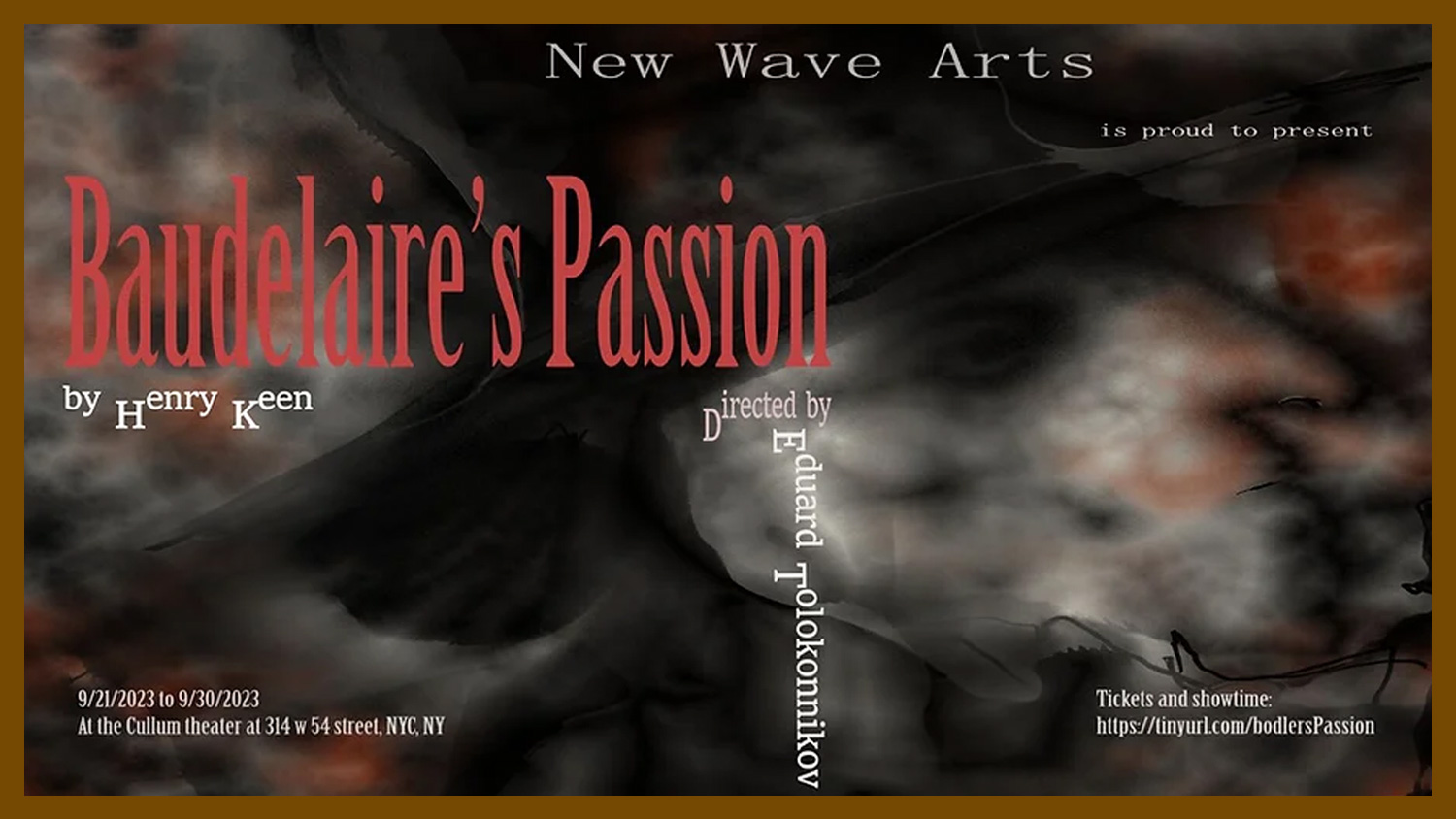 Are you ready to experience Baudelaire's Passion? Join us for this unforgettable epic theatrical play!
Charles Baudelaire, the influential 19th-Century French poet, "Enfant Terrible," and author of the infamous "Les Fleurs du Mal (Flowers of Evil)," is in Purgatory. Satan and Saint Peter battle for his soul, reviewing his vices and virtues through a haunting fever dream of flashbacks and memories featuring the ghosts from his life. Will love, beauty, and poetry save his soul, or will Baudelaire be condemned to eternal damnation?
Baudelaire's Passion, a New Wave Arts production world premiere written by Berlin-based Latvian playwright Henry Keen and directed by Eduard Tolokonnikov, with choreography by Eryc Taylor and an original score by Nate Sasson, is performed in Russian with English supertitles. It features an international cast and team from Ukraine, Georgia, Russia, Siberia, Armenia, and the US, who have participated in prestigious productions worldwide. The play debuts at the Cullum Theater at The American Theatre of Actors (314 West 54th Street) for a limited 10-show run from September 21-30, 2023.
Don't miss out on the enchanting theatrical journey of Baudelaire's Passion!
September 2023