Dream On, Baransky! (2nd Dose)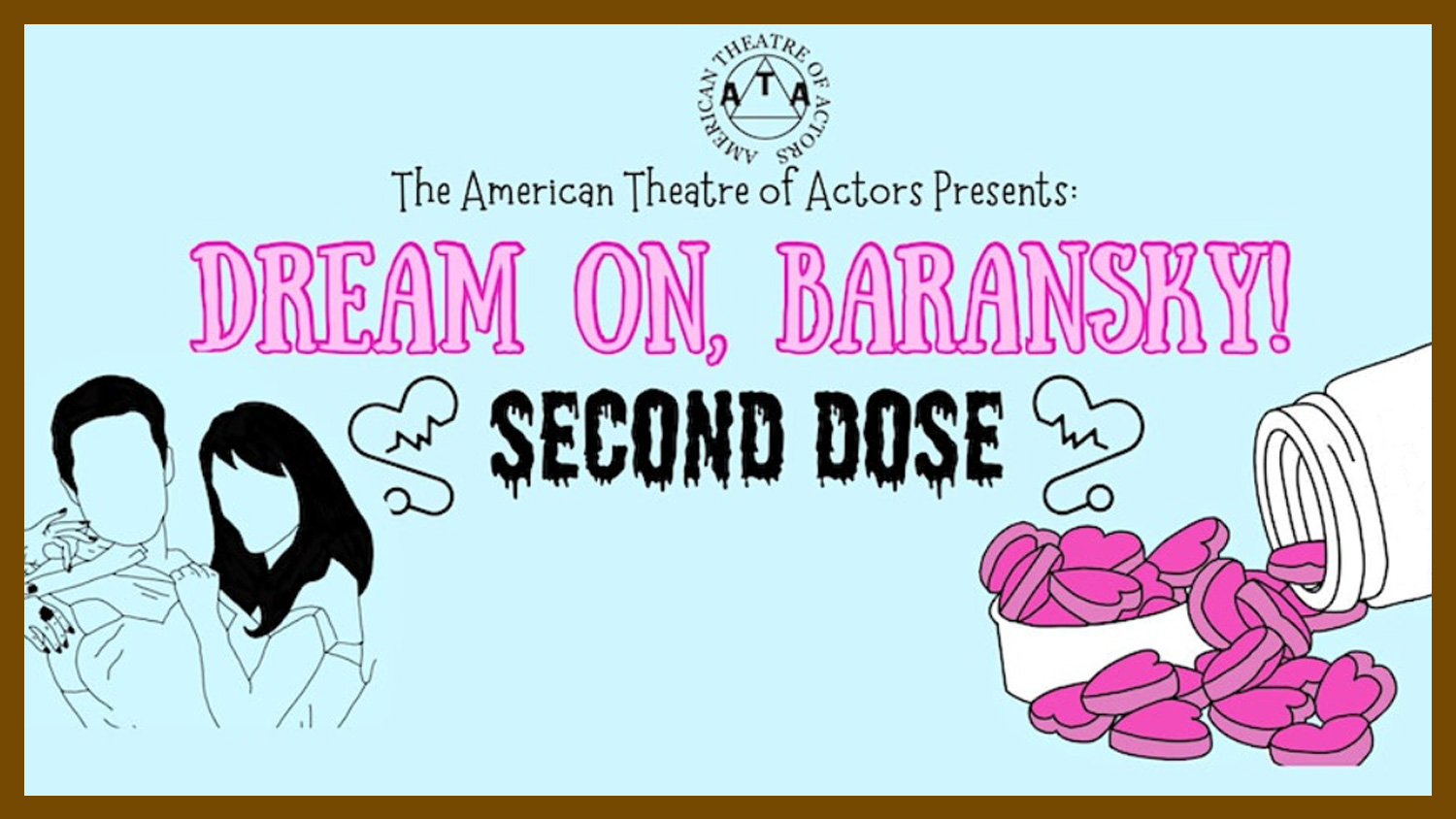 Prepare for the theatrical prescription of your dreams ! "Dream On, Baransky!" is back with its SECOND DOSE, and we've taken your feedback to heart, just like a dedicated medical team.
Join us as we scrub in for another round of toe-tapping tunes, heartwarming melodies, and side-splitting laughter that's sure to cure your theater cravings.
Simultaneously involved with two women—feisty, single Lyla and strong-willed, married Suzie —Jonathan Baransky, despite an occasional anxiety attack, is navigating life with relative ease. Enter Jennifer, an old flame, laser focused on re-kindling their relationship. Suddenly, Jonathan finds himself overwhelmed by extreme stress. At the insistence of his psychiatrist, the zany Dr. Smithson, Jonathan undergoes a series of highly experimental, anti-anxiety treatments—"transported" into dream-like states, he encounters a cast of thought-provoking characters and an array of revelatory songs. Walking the tightrope between his complicated love life and a nerve-wracking fantasy world, Jonathan desperately seeks a lasting cure for his anxiety. Dream on, Baransky, dream on!