Resurrection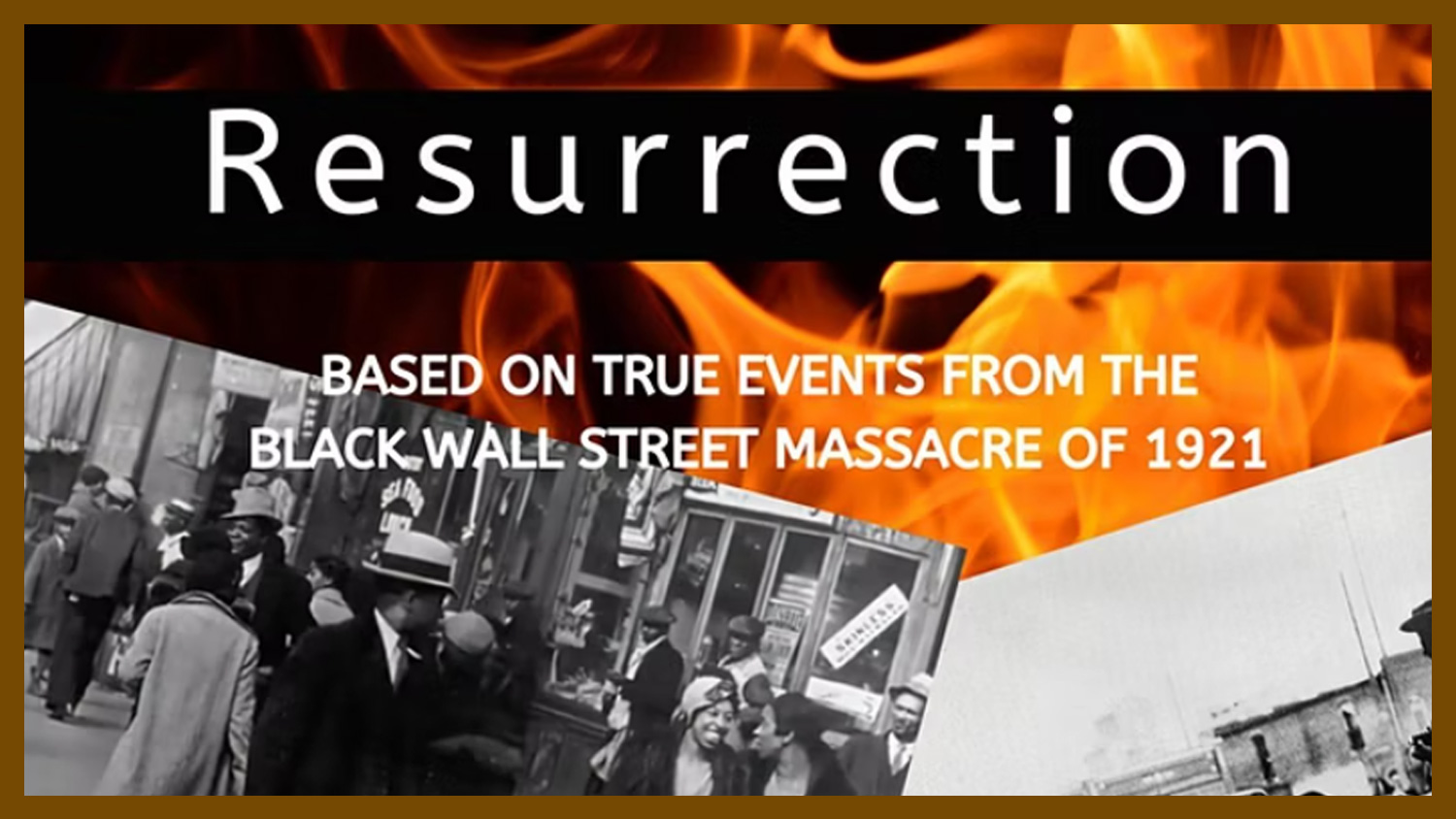 The dead have risen… A play based on the largest race riot in the history of The United States.
American Theatre of Actors and Shining Star Productions present RESURRECTION, a play by Anne L. Thompson-Scretching. 
This is a dramatic play based on true events. In 1921, the black Greenwood District in Tulsa, Oklahoma was burned to the ground. Loss: 600 businesses/ 21 churches/ 21 restaurants/ 30 grocery stores/ 2 movie theatres/ 6 private airplanes/ also: a hospital, a bank, a post office, schools, libraries, law offices, and a bus system.
This event became known as Black Wall St. and is the largest race massacre in U.S. History.
Hailed by critics, RESURRECTION returns to the acclaimed ATA for a fourth run. Later this summer the play will tour to Tulsa, OK making an historic and educational appearance.
Cast:
Monique Berkley
Andrew Casanova 
Shabaya Clark
Ms. D
Courtney Everette
Laquan Hailey
Samantha Hernandez
Dave Hummel
Peter Konsevitch
Kevin Leonard 
Joshuah Patriarco
Rommell Sermons
Moses Sesay
Katie Trubetsky