Resurrection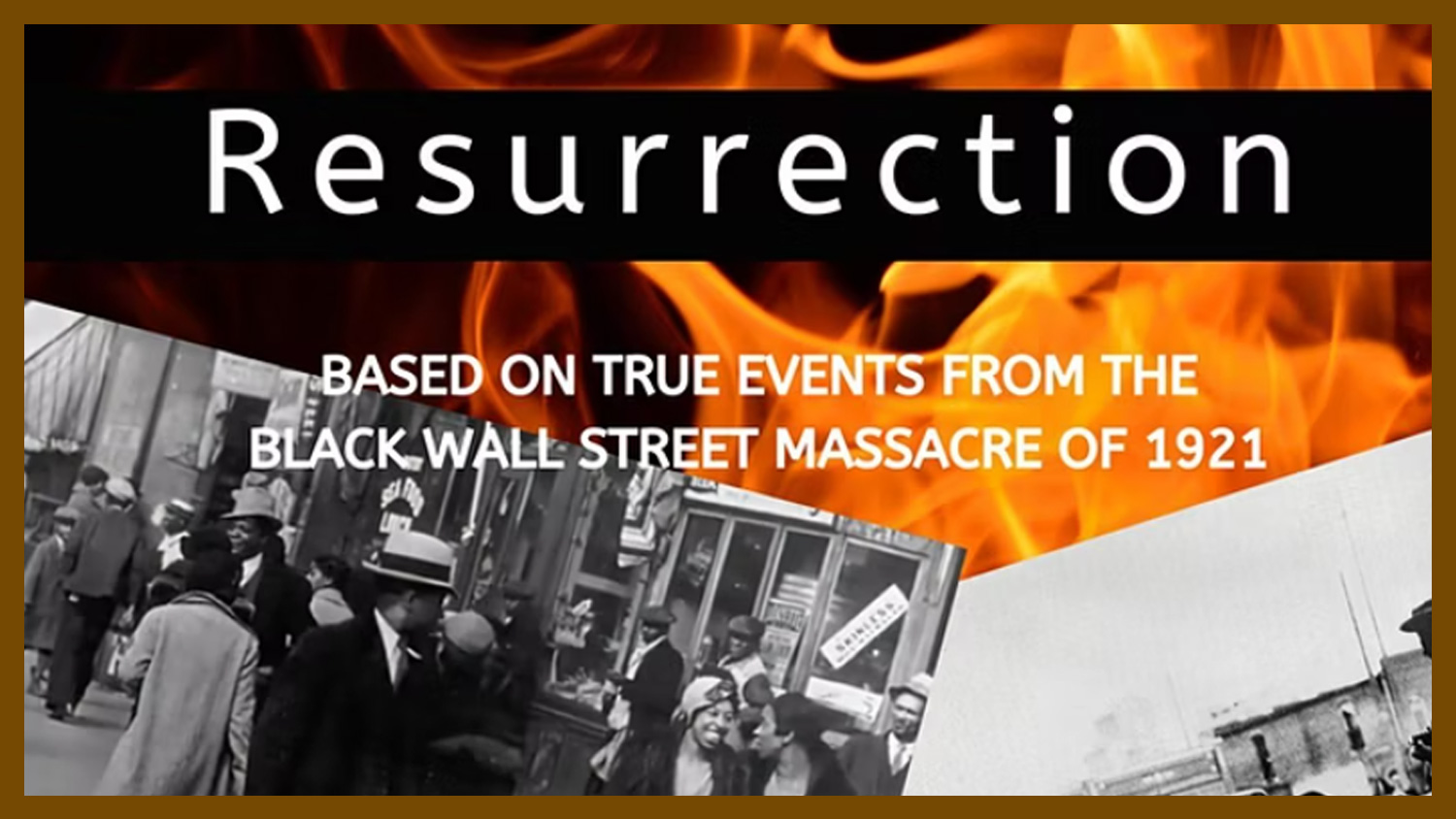 The dead have risen… A play based on the largest race riot in the history of The United States.
ATA Presents Shining Star Productions' play RESURRECTION.
In 1921, the black Greenwood District in Tulsa, Oklahoma was burned to the ground.
Loss: 600 businesses/ 21 churches/ 21 restaurants/ 30 grocery stores/ 2 movie theatres/ 6 private airplanes/ also: a hospital, a bank, a post office, schools, libraries, law offices, and a bus system.
Playwright/Director: Anne L. Thompson-Scretching
Cast: Matt Braddak, Ms. D., Courtney Everette, Laquan Hailey, Samantha Hernandez, Jonathon Horton, Dave Hummel, Brandon Lee Johnson, Kevin Leonard, Joshuah Patriarco, Rommell Sermons, Moses Sesay, Marsha St. Julien, and Katie Trubetsky.
Stage Manager: Michael Banks